Rup, Hon. Mary-Lou, (Ret.)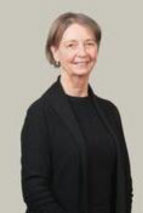 Biography:
Justice Rup, in over 25 years on the Massachusetts Superior Court, has presided over a wide variety of cases. In her years on the bench, she has earned a reputation for fairness and efficiency.
Her career began in 1979 as a prosecutor in the District courts. Shortly after that, she joined Massachusetts Defenders Committee in the Berkshire office and eventually the Hampden County office (later renamed the Committee for Public Counsel Services).
From 1986 to 1990, she served as regional supervisor. In 1990, she joined a private firm doing both civil and criminal litigation. Appointed to the Superior Court in 1992, she served until her retirement in 2018. After leaving the bench, she joined the Springfield firm of Bulkley Richardson as senior counsel, handling the firm's ADR section along with Justice Greaney.
Justice Rup has always been a proponent of legal education at many levels. She has lectured in high schools, colleges and law schools. Over the last decade, she has traveled to Tomsk and Rostov as a participant in education exchange programs with Russian legal professionals and more recently to Latin America, Israel and Jordan.