Greaney, Hon. John M., (Ret.)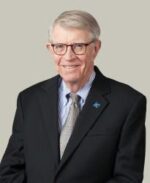 Biography:
Justice John Greaney's exemplary legal career spans over 50 years, providing him with extensive experience as a lawyer and judge in a vast range of areas, including both trial and appellate practice.
A graduate of Holy Cross and New York University Law School, Justice Greaney first started out as a lawyer at the Springfield firm of Ely and King, where he practiced for over a decade until his appointment to the Hampden County Housing Court. In 1976, he joined the Massachusetts Appeals Court, where he came Chief Justice in 1984. In 1989, he was appointed to the Supreme Judicial Court where he served until 2008.
During his time on the bench, Justice Geaney participated in many landmark decisions, among them, Goodridge v. Dept. of Public Health, where he wrote a concurring opinion establishing Massachusetts as the first state to legalize same-sex marriage.
After leaving the bench, he joined the faculty of Suffolk Law School, where he taught Constitutional Law, Criminal Law and Appellate Advocacy. He now leads the ADR practice group at the Springfield firm of Bulkley Richardson.
Rup, Hon. Mary-Lou, (Ret.)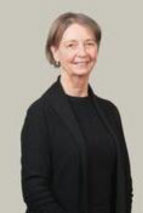 Biography:
Justice Rup, in over 25 years on the Massachusetts Superior Court, has presided over a wide variety of cases. In her years on the bench, she has earned a reputation for fairness and efficiency.
Her career began in 1979 as a prosecutor in the District courts. Shortly after that, she joined Massachusetts Defenders Committee in the Berkshire office and eventually the Hampden County office (later renamed the Committee for Public Counsel Services).
From 1986 to 1990, she served as regional supervisor. In 1990, she joined a private firm doing both civil and criminal litigation. Appointed to the Superior Court in 1992, she served until her retirement in 2018. After leaving the bench, she joined the Springfield firm of Bulkley Richardson as senior counsel, handling the firm's ADR section along with Justice Greaney.
Justice Rup has always been a proponent of legal education at many levels. She has lectured in high schools, colleges and law schools. Over the last decade, she has traveled to Tomsk and Rostov as a participant in education exchange programs with Russian legal professionals and more recently to Latin America, Israel and Jordan.
Ford, Hon. Daniel A., (Ret.)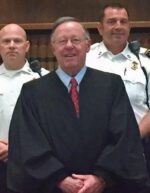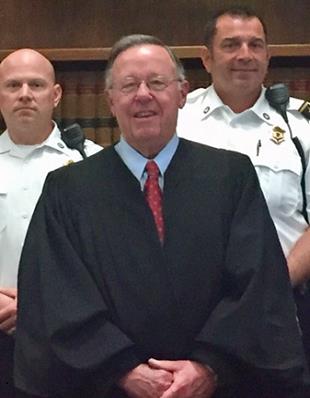 Biography:
Judge Ford, recently retired from the Superior Court, sat in every county in Massachusetts and presided over a wide variety of jury and jury waived civil trials.
A graduate of Notre Dame and Boston College Law School, Judge Ford first practiced law in the Pittsfield general practice firm of Katz & Lapointe. His next position was as First Assistant District Attorney for the Berkshire DA's office from 1979 to 1987. After leaving the DA's office he took a position with the Pittsfield firm of Cain, Hibbard, Myers & Cooke. His practice there was almost entirely civil, with an emphasis on medical malpractice, commercial and real estate litigation.
In 1989, he was appointed to the Superior Court where he presided until taking mandatory retirement in August of 2019. Judge Ford is available to mediate and arbitrate cases throughout WMASS and Central Ma.