Reilly, Maureen L., Esq.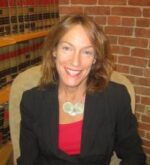 Biography:
Maureen Reilly is the principal of Reilly Law a boutique civil litigation law firm located in downtown Boston. Maureen is a trial lawyer with more than 22 years of experience representing individuals, small businesses, large corporations and governmental entities in a wide range of matters throughout the Courts and administrative agencies of Massachusetts. Maureen has represented both plaintiffs and defendants in personal injury actions, contract disputes, property damage claims and employment matters.
Maureen is a 1989 graduate of Boston University School of Law. She graduated magna cum laude from Siena College in Loudonville, New York. Ms. Reilly began her legal career at the Brooklyn District Attorney's Office where she underwent intensive training to develop strong advocacy skills and understanding of the legal process. Maureen remained in Boston after graduating from law school and joined the firm of Karol & Riley, a civil litigation firm in downtown Boston. Maureen began litigating complex tort and contract cases immediately after graduating from law school. Maureen established Reilly Law in 1996 and has successfully resolved hundreds of cases through trial and mediation. In addition to being a skilled trial attorney Ms. Reilly is also a certified mediator.