Mitnick, Edward, Esq.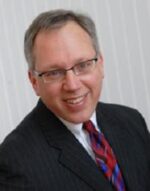 Biography:
Ed Mitnick is an experienced attorney specializing in the areas of employment and labor law. In particular, Ed provides training, investigative and consulting services to employers throughout the United States on Harassment, discrimination, diversity and other labor and employment issues. In addition to his training work, Ed formerly served as a Hearing Officer for the Massachusetts Commission Against Discrimination (MCAD). He is very familiar with recent legal developments in the areas of employment and discrimination law and his decisions are regularly published in the Massachusetts Discrimination Law Reporter and the Massachusetts Lawyers Weekly. Ed also regularly serves as a mediator and arbitrator in employment and labor disputes.
Previously, Ed worked as a legal trainer for the Chicago firm of Seyfarth Shaw at Work, and as an attorney in the labor and employment firm of Sheridan & Sheridan, in South Hadley, MA. He also served as City Solicitor to the City of Holyoke, MA. In addition to current position with Brodeur-McGan, P.C., Ed has his own consulting firm, Just Training Solutions, LLC, in which he provides effective employment training, consulting, and investigative services to employers throughout the United States. Ed has litigated complex cases in the state and federal courts and represented employers in numerous labor and employment matters including negotiations, arbitrations and mediations.