Mason, A. Rick, Esq.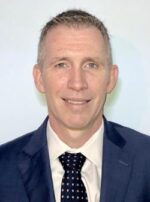 Biography:
Attorney Rick Mason, is a well-known litigator in the both Connecticut and the Western Massachusetts area, having handled cases for Metlife for many years. In 2020, he joined the Law Offices of William Boorstein, a defense firm for USAA. In 2022, Rick took over as head counsel for the firm (Now Law Office of A. Richard Mason). Through his years of trial work, Rick has gained valuable experience in evaluating person injury cases. In addition to his litigation practice, over the last decade, Attorney Mason has been conducting arbitrations, mainly in Connecticut. He is also available to hear cases in Western MA.
A member of both the Massachusetts and Connecticut Bars, Rick draws upon a wealth of experience as a litigator both in the ADR realm and in court to guide him in the decision-making process.