Marra, Robert A., Jr., Esq.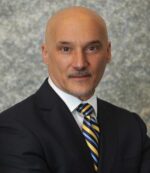 Biography:
Attorney Marra has over 35 years of litigation experience in the District and Superior courts, arbitration hearings, and case mediation and has acted as an arbitrator and mediator since 2007.  He recently retired after 16 years as Director of Massachusetts House Counsel for Metropolitan Property & Casualty Insurance Company.  Early in his career, Bob started out in a four-member general practice firm, handling mainly plaintiff personal injury cases. From 2000 to 2005 he also served as City Solicitor for the City of Revere, where he is now Chief of Staff to the City's Mayor.  In his capacity in municipal government, he has earned valuable skills in municipal law, zoning, and negotiation.
Attorney Marra's broad and diverse legal career positions him to have what it takes to be a competent and fair decision maker.  Bob's innate ability to explain complex situations in a clear, concise way, combined with his limitless patience has earned him praise as a mediator for personal injury and coverage cases, while his diverse experience, attentiveness, and writing ability produce well-reasoned and equitable arbitration decisions.