Lane, Paul M., Esq.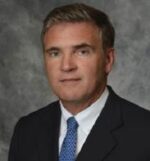 Biography:
A native of Boston, Paul Lane has extensive experience in the Construction/Surety area. He was a partner at Pepe & Hazard in Boston prior to joining Domestico, Lane & McNamara, LLP, (Now Lane, McNamara, LLP ) as a partner, in 2001. Paul has done litigation work for both general contractors and subs and has handled many complex cases. His current practice concentrates in the areas of construction law and the litigation, arbitration and mediation of construction disputes. Paul has arbitrated construction cases for the American Arbitration Association and currently handles home construction arbitrations for the Massachusetts Office of Consumer Affairs and Business Regulation.
Mr. Lane has been a guest lecturer on construction law for the Associated Builders and Contractors, Construction Industries of Massachusetts and the Massachusetts Electrical Contractors Association. He is also the author of "Ten Steps to Ensure Project Completion and Litigation Avoidance in Massachusetts".
Attorney Lane is a trained mediator and was voted a "Super Lawyer of 2005" by Boston Magazine in the Construction/Surety area.