Kinson, Michael S., Sr., Esq.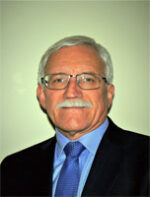 Biography:
An experienced litigation attorney, with over 40 years of experience representing both plaintiffs and defendants in the District and Superior Courts of Massachusetts and New Hampshire. Mike Kinson has tried more than 100 jury and jury-waived trials.
Attorney Kinson practiced mainly North of Boston. In a number of firms including Marchese & Barnes and Kinson and Wallace. His caseload was primarily Plaintiff side personal injury work, along with criminal, domestic relations and landlord/tenant law.
In 2001, he joined the Hanover In-House firm of Horn & Lauretti (More recently known as The Hanover Law Group) practicing insurance defense in auto tort, premises liability and construction defect cases.
Mike's mix of both plaintiff and defense work has given him a well-rounded perspective on valuing cases. He has participated in more than 200 arbitrations and mediations and is available to hear case both in MA and NH.