King, Matthew J., Esq.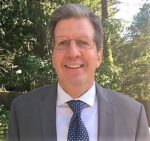 Biography:
In a career spanning more than 30 years, Matt has tried hundreds of civil cases in district and superior courts throughout the Commonwealth and in the United States District Court, District of Massachusetts. He has also litigated cases in Connecticut, New Hampshire, Vermont, California, and Arizona. Matt now focuses in the areas of medical, dental, and nursing home malpractice, but he also routinely handles personal injury cases of all types, including motor vehicle, premises liability, product liability, and sexual and physical assault. Matt also handles employment, contract, and intellectual property disputes and disputes between insurance companies and their insureds.
What sets Matt apart is his experience as both plaintiff and defense counsel. Although much of his recent work has been on behalf of Plaintiffs, Matt has more than 15 years of experience representing insurance companies and their insureds. He has advised insurance companies concerning insurance coverage questions and he has pursued and defended declaratory judgment and subrogation actions. He has also investigated and defended cases of suspected insurance fraud.
Matt has been recognized by his peers, as one of the best trial attorneys in Massachusetts and has been named as a Massachusetts Super Lawyer, among the Top 100 Trial Attorneys in Massachusetts, and among the Best Lawyers in America.
Matt represents his clients zealously and passionately, but his primary goal is to achieve results which are fair. As a mediator and arbitrator, Matt intends for fairness to remain his primary goal and he intends for all participants to walk away feeling they have been fairly treated