Astor, Robert H., Esq.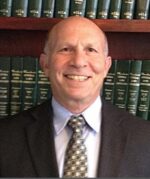 Biography:
Rob has over 37 years of experience, trying cases in both state and federal courts throughout Western Massachusetts. With offices in Springfield and Northampton, he concentrates in personal injury, medical practice and wrongful death cases. As a mediator and arbitrator for close to two decades, he has handled many types of cases, including personal injury, medical malpractice, business disputes and construction claims. Rob's extensive litigation experience has made him a popular choice as a neutral decision maker.
In addition, an impressive string of successful jury verdicts and settlements has brought Rob much attention over the past three decades.
Although based in Western Massachusetts, he is available to mediate cases throughout the state.