Anderson, Stephen G., Esq.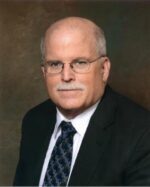 Biography:
A veteran trial attorney, with over 30 years of experience as a litigator for insurance carriers and their insureds, Stephen Anderson is no stranger to a courtroom. Recently retired from active practice, Attorney Anderson is now available to handle all types of personal injury cases as both an arbitrator and a mediator. In his career, Stephen has participated in hundreds of mediations, arbitrations and conciliations. He has also served as a conciliator in the Stoughton District Court.
The majority of Steve's time as a litigator was spent with two major insurers. He was with Sentry Insurance Company from 1989 to 1996 and then with Fuller, Rosenberg, Palmer & Beliveau in Worcester, handling work primarily for Commerce Insurance. He was at Fuller, Rosenberg for over 15 years, eventually becoming a partner at the firm. He spent a final year at Joyce and Curran in Canton before retiring in 2014.
In addition, early work experience as an attorney for Blue Cross & Blue Shield gave him a solid foundation in health liens and subrogation issues.
Stephen has earned a reputation as a talented trial attorney that is well-versed with all areas of personal injury law.