Cowin, Hon. Judith A. (Ret.)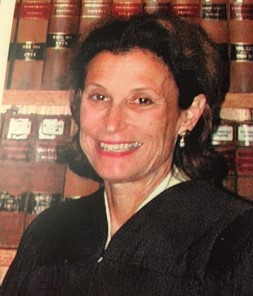 Biography:
The Honorable Judith A. Cowin was appointed as an associate justice of the SJC by Gov. A. Paul Cellucci in 1999. She was only the third woman to serve on that court in its 300-year history. She retired in 2011 and has been consulting with many Boston area firms on appellate practice since then.
Prior to joining the SJC, Justice Cowin served on the Superior court for eight years. During part of that time, she was also the Regional Administrative Justice for Middlesex County.
After graduating from Wellesley College, where she was designated a Wellesley College Scholar, she went on to attend Harvard Law School, graduating in 1970. She passed the Massachusetts Bar later that same year.
Before joining the bench, Justice Cowin served as assistant legal counsel to the MA Department of Mental health and later as an assistant district attorney in Norfolk County from 1979-1991.
Justice Cowin has authored numerous articles for legal publications and has been a guest lecturer at both Harvard and Boston Colleges. She has also served on the board of trustees of the Flaschner Judicial Institute and the Social Law Library. A resident of Newton she has three grown children and eight grandchildren.