Moriarty, Hon. CJ (Ret)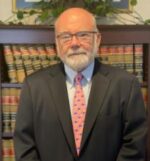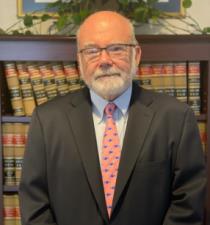 Biography:
Judge CJ Moriarty graduated from Boston College in 1972 with a degree in Economics and subsequently earned his Juris Doctor degree from Suffolk Law School in 1975. Shortly after passing the bar, he opened his practice in Holyoke and founded the law firm of Moriarty & Wilson, which handled civil and criminal matters in both state and federal courts. During the course of his career as a trial attorney he tried well in excess of 100 cases to a jury verdict. His civil trial experience encompassed personal injury, medical malpractice, construction litigation, employment discrimination and real estate litigation including eminent domain trials. He also served on numerous panels as an instructor in trial practice
In September 2006 he was nominated as an Associate Justice of the Superior Court. During his time on the bench, Judge Moriarty originally sat in many of the Superior Courts in the western counties, including Hampden, Hampshire, Berkshire and Worcester.
In 2012 Judge Moriarty relocated from Western Mass to Edgartown and sat on cases in Plymouth, Bristol, Barnstable and Dukes County. He retired in February, 2021 and is available to hear cases from Boston to the South Shore the Cape and Islands as well as Western Massachusetts.