Beckert, William F., Esq.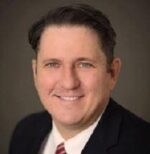 Biography:
Attorney Bill Beckert is a veteran trial lawyer with over 30 years of personal injury experience. Over the years, he has represented both businesses and individuals in every court in CT.
Bill has handled cases as both Defense and Plaintiff counsel. He worked as house counsel for two Fortune 500 companies and appeared on their behalf throughout the State. For the last 17 years he has practiced mainly personal injury work on the Plaintiff side, currently with his partner, Aaron Jainchill. The majority of his current caseload revolves around motor vehicle accidents and work injuries, in addition, he often handles premises liability, slip & falls and dog bite cases. He has served as both a mediator and arbitrator on numerous cases over the last ten years and is approved by the majority of major liability carriers in the State.